Do your eco bags follow the US standards for compostability?
Yes. All our eco bags meet ASTM 6400 and EN 13432 standards.
Please contact our customer service department if you would like a copy of these certifications in the form of a PDF.
Additionally, because our eco bags are certified compostable, you may also use the following approved branding on your bags to showcase to your customers that your products are certified compostable: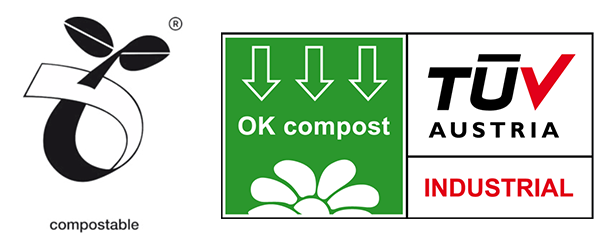 If you would like to use these symbols on your bags or get a copy of the associated certifications, please contact our customer service department and they can give you higher resolution versions to use in printing. We can also custom print directly on PLA products, which generally will not affect the compostability of the bag.
For more information on how to compost our PLA bags, see our article titled, "How do you compost your eco bags?"
---
---