How many items come in each pack?
It really depends on the item.
The bags are typically packed in hundreds and the boxes are usually in packs of 25. Some items, like our value bags, are in 250-packs and value boxes come in packs of 50. However, there are exceptions to this general rule. For example, our round bottom gusset bags come in packs of 50.
You can check the pack quantity on the individual item page (see example below).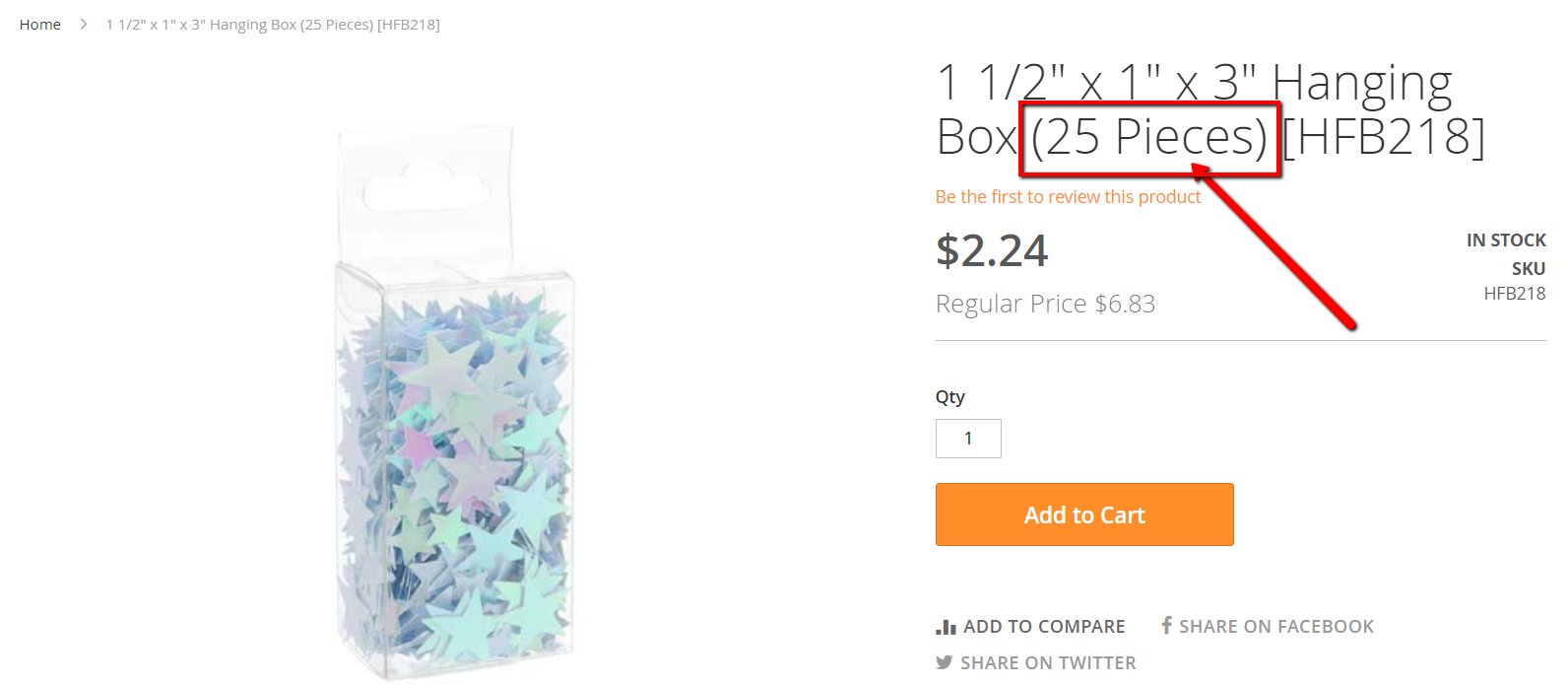 ---
---